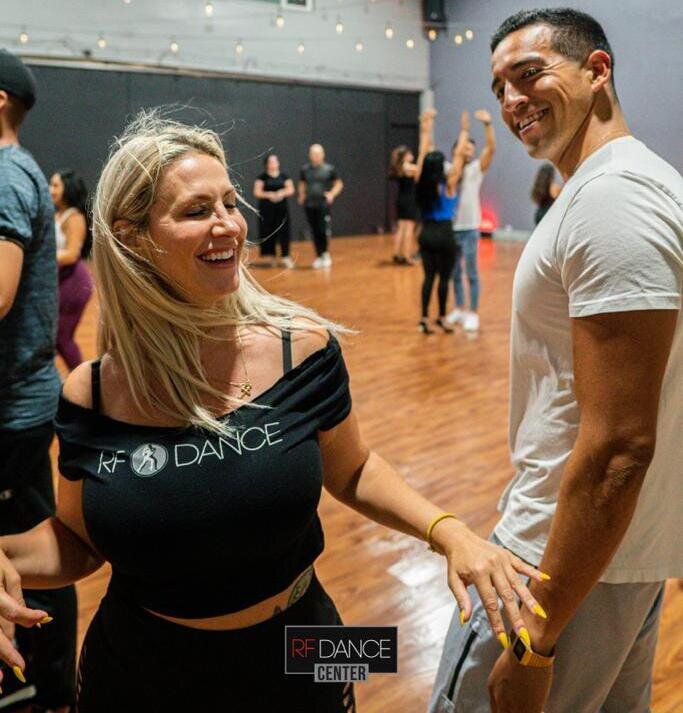 Salsa Dancing Classes Orange County
Would you love to immerse yourself in the rhythmic vibe of Latin American culture? Have you wished to learn the basics of Salsa? If yes, then what else could be better than enrolling in salsa dancing classes in Orange County. At RF Dance, we pride ourselves on creating a welcoming and supportive community of dancers who share a love for salsa and a passion for learning. With convenient class times and locations, there's never been a better time to join us and start your salsa dancing journey.
At RF Dance, we present the finest of personalized beginner salsa classes for all age groups, ensuring a friendly and energetic vibe. We have to mention that it's just more than the lessons - a great opportunity to stay fit, make friends, meet new like minded people, and discover a unique passion.
So we welcome you to the ultimate world of salsa dancing classes in Orange County! Whether you're a beginner looking to learn the basics or an experienced dancer looking to take your skills to the next level, there are plenty of options available to you in our vibrant and exciting catalog of RF Dance's salsa dance lessons.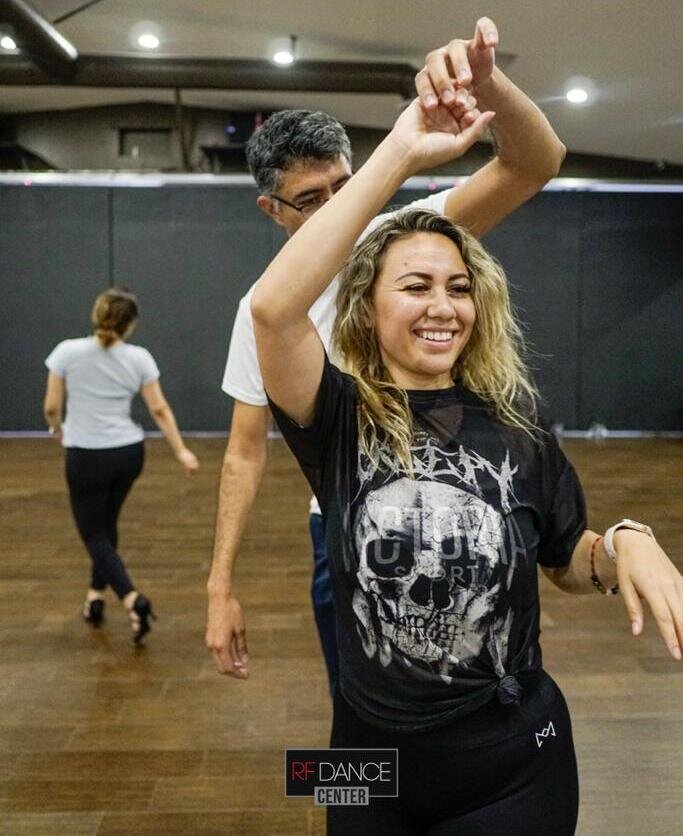 Fall in Love with Salsa: Couples Salsa Dance Lessons
RF Dance - the premier dance studio for salsa dancing classes in Orange County! Our experienced and passionate instructors are dedicated to helping students of all levels discover the joy and beauty of couple salsa dancing lessons.
Through our couples salsa dance lessons, you will get to work on coordination, balance, and fitness levels as a duo. While having the fun of learning a new thing, our expert trainers ensure to keep up with the confidence you might need. So why not skip for a while from the routine hustle and re-charge yourselves with an outstanding passion? Our couple salsa lessons are a thrilling journey of self discovery, balance, and self expression with your partner at all levels. Currently, RF Dance caters to all levels of salsa dancing lessons from beginners to basic, intermediate, and premium.
Whether you're a complete beginner or an experienced dancer looking to improve your skills, we have a class that's perfect for you. Our classes are designed to be fun and engaging, while also challenging you to reach your full potential as a dancer.
So why wait? Sign up for a salsa dancing class today and start enjoying all the fun and excitement that Orange County has to offer!